Rev counter for motorcycles
REVOLUTION COUNTER (for) MOTORBIKE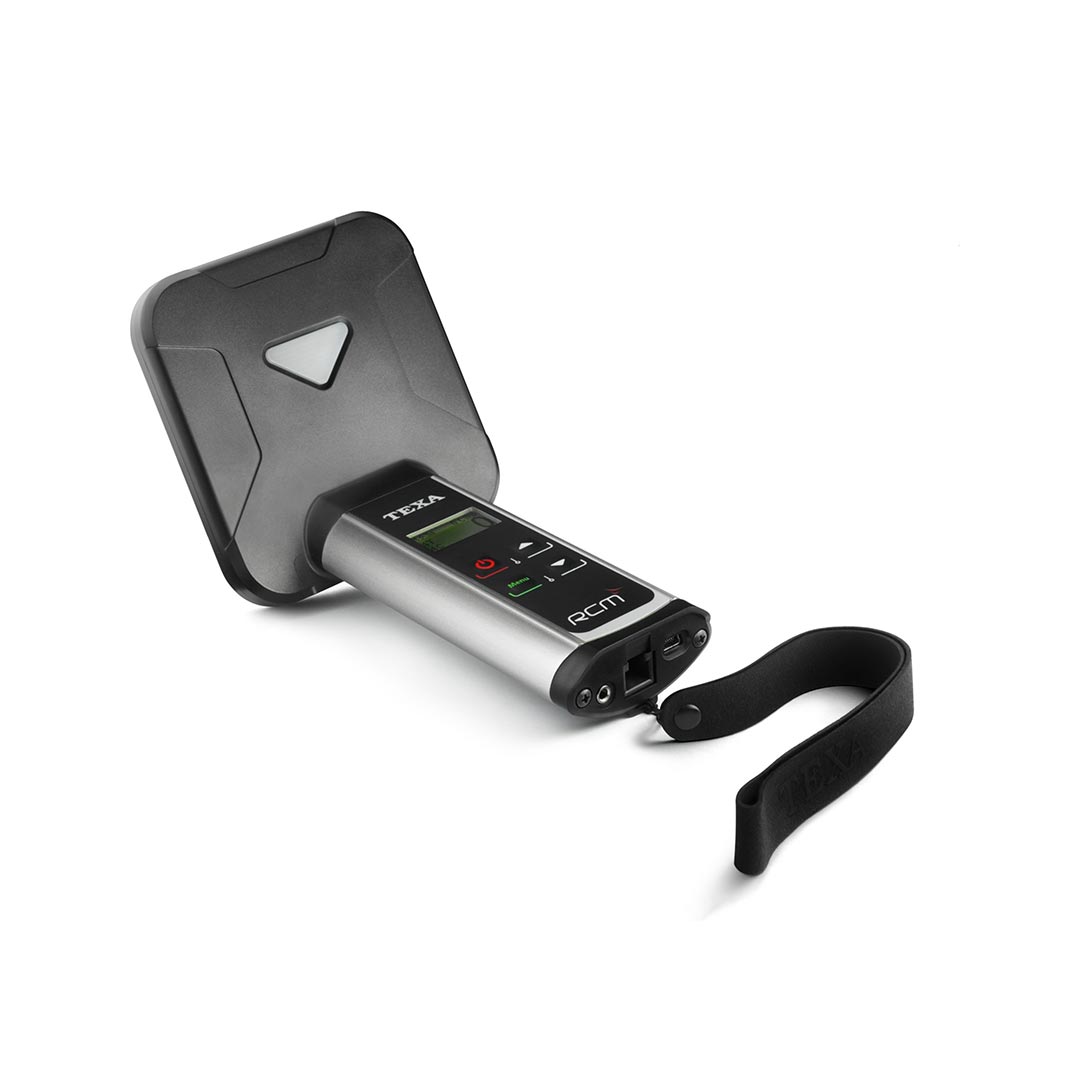 RCM (the Revolution Counter for Motorcycles) is a precision tool designed by TEXA to measure engine speed on large and small motorcycles.
Accurate measurement of engine speed is essential to ensure conformity to the latest MCTCNet 2 test methods.

RCM lets you measure engine speed without connecting any cables or sensors to the bike, and therefore reduces the time taken for authorised test centres to set up and run tests.
Simple, automatic measurement
RCM uses an integrated antenna to analyse ignition frequency at the engine's spark plugs.
It does not need cables and is fully autonomous thanks to rechargeable batteries. A keypad lets you select the number of cylinders and the engine type (2 or 4 stroke), while a practical graphic screen displays measured engine speed.

A green LED on the tool lights to confirm the correct reading of engine speed. Measurements can be transmitted to the test centre's PC over a Bluetooth link or via an RS232 serial cable.
Team and technology at your service
Exclusive services that allow you to make the most of its potentiality and receive continuous support by the TEXA Call Center's team* of specialists.
This way your workshop can always keep up with the latest automotive technologies.
An extra ally for the daily work of vehicle repairers.

* Verify the availability of SERVICER in your own country.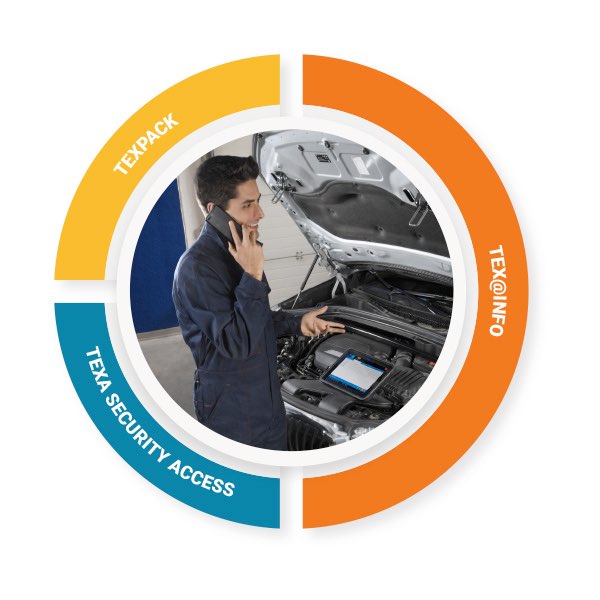 DISPLAY
64×128 LCD with backlighting
POWER SUPPLY
3,7 V – 1000 mAh internal lithium battery
AUTONOMY
7 hours, typical use
MEASUREMENT RANGE
0 ÷ 9990 rpm
TEMPERATURE SENSOR
– 20 °C ÷ 200 °C
ENVIRONMENTAL
Operating temperature: – 10 °C ÷ 50 °C
Storing temperature: – 20 °C ÷ 60 °C
Temperature while charging: 0 °C ÷ 45 °C
Storage and operation moisture: 10 % ÷ 80 % without condensation
DIMENSIONS
204x110x117 mm
WEIGHT
290 g.