The practical diagnostic interface
Designed to meet the needs of the mechanic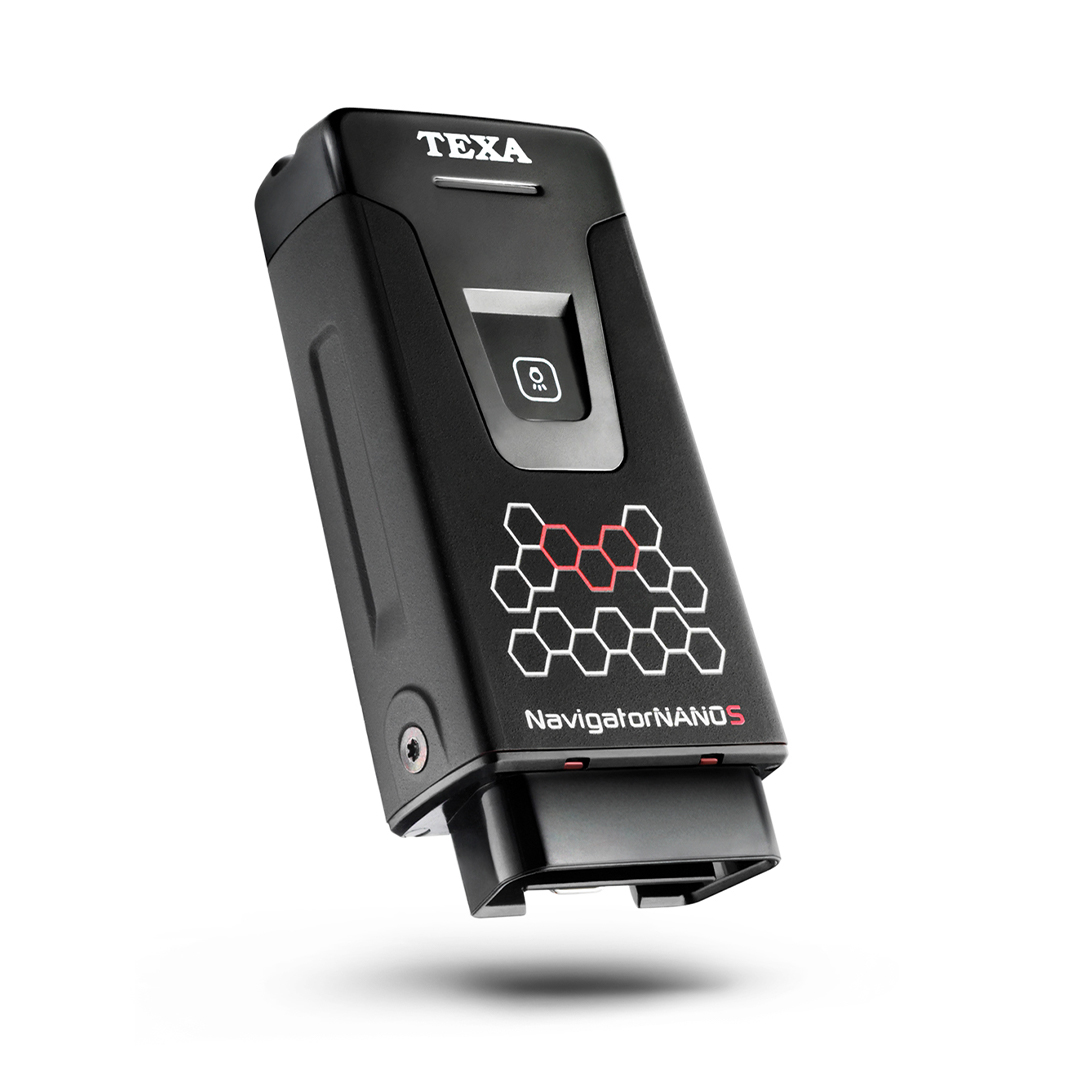 Discover all the features of Navigator NANO S
Navigator NANO S is a latest generation vehicle interface from TEXA that lets you run all kinds of diagnostics on cars, light commercials, motorcycles, scooters, quads and jetskis.

Every aspect of the Navigator NANO S has been carefully designed and developed to fully satisfy the needs of the modern garage and to allow mechanics to complete all diagnostic tests quickly and easily.

This compact, lightweight and ergonomic interface is designed to function simply and automatically with TEXA's latest generation display units like the AXONE Nemo, AXONE 4 Mini and MULTI PEGASO.
Robustness and attention to detail
Robustness combined with attention to detail and the latest technical solutions.

This was the brief given to the TEXA development team assigned to creating the Navigator NANO S. All phases of design and development concentrated on achieving this ambitious objective and on producing an extraordinary diagnostic interface packed with innovative technology.
New design features make the Navigator NANO S more reliable than ever in connecting to and disconnecting from vehicles.

A powerful inspection light lets you illuminate the diagnostic socket and make it clearly visible wherever it is located on the vehicle. Function LEDs are located on the front of the unit, facing the mechanic, for easy identification and reading.

At the end of the diagnostic tests, Navigator NANO S emits a distinctive beep to remind you, and to prevent it being forgotten inside the vehicle.
Diagnosis without compromise
The Navigator NANO S is a perfect match for all the TEXA display solutions that use the extraordinary IDC5 operating system, and can run even the most advanced functions, including:
TGS3s, for the automatic scanning of all diagnosable ECUs on a vehicle*
VIN SCAN, for the automatic identification of the vehicle from its VIN
"SOLVED PROBLEMS" powered by Google
… and all other IDC5 functions
*TGS3s may not be able to perform automatic scanning on older vehicles.
Team and technology at your service
Exclusive services that allow you to make the most of its potentiality and receive continuous support by the TEXA Call Center's team* of specialists.
This way your workshop can always keep up with the latest automotive technologies.
An extra ally for the daily work of vehicle repairers.

* Verify the availability of SERVICER in your own country.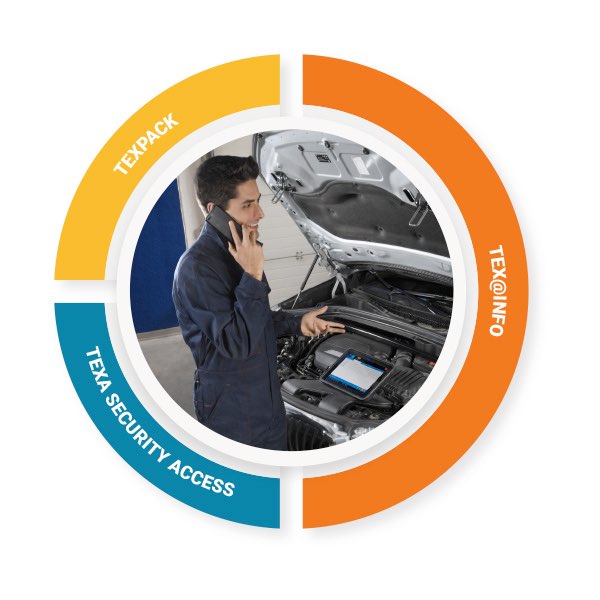 PROCESSOR
CORTEX M3 STM32F103 72MHz
MEMORY
External SRAM: 8 MBit organised in 512 K x 16 bit
External NAND flash memory: 2 Gbit on 8 bit bus
INTERNAL BATTERY
Lithium polymer, single cell, 3.7 V 250 mA/h
VEHICLE ELECTRICS
12 VDC vehicle systems
EXTERNAL POWER SUPPLY
8 ÷ 16 V
WIRED CONNECTION
Virtual RS232 with
USB
2.0 Device
WIRELESS CONNECTION
Bluetooth Class 1
ELECTRONIC SWITCHING
2 way, 13 independent positions
DIAGNOSTICS CONNECTOR
OBD
ENVIRONMENTAL
Operating temperature: 0 ÷ 50 °C
Storage temperature: -20 ÷ 60 °C
Operating relative humidity: 10% ÷ 80% without condensation
DIMENSIONS
51x23x100 mm
WEIGHT
72 g
PROTOCOLS SUPPORTED
Blink codes, K, L (with 60mA current protection) ISO 9141-2, ISO 14230, CAN ISO 11898-2, CAN ISO 11898-3, SAE J1850 PWM and VPW
REGULATIONS
Directive: 1999/5/EC
Safety: EN 60950-1
Electromagnetic Compatibility: EN 301 489-1, EN 301 489-17
Radio systems: EN 300 328-2