The perfect solution for servicing and recharging the new CO2 air conditioning systems
The perfect solution for servicing and recharging the new CO2 air conditioning systems.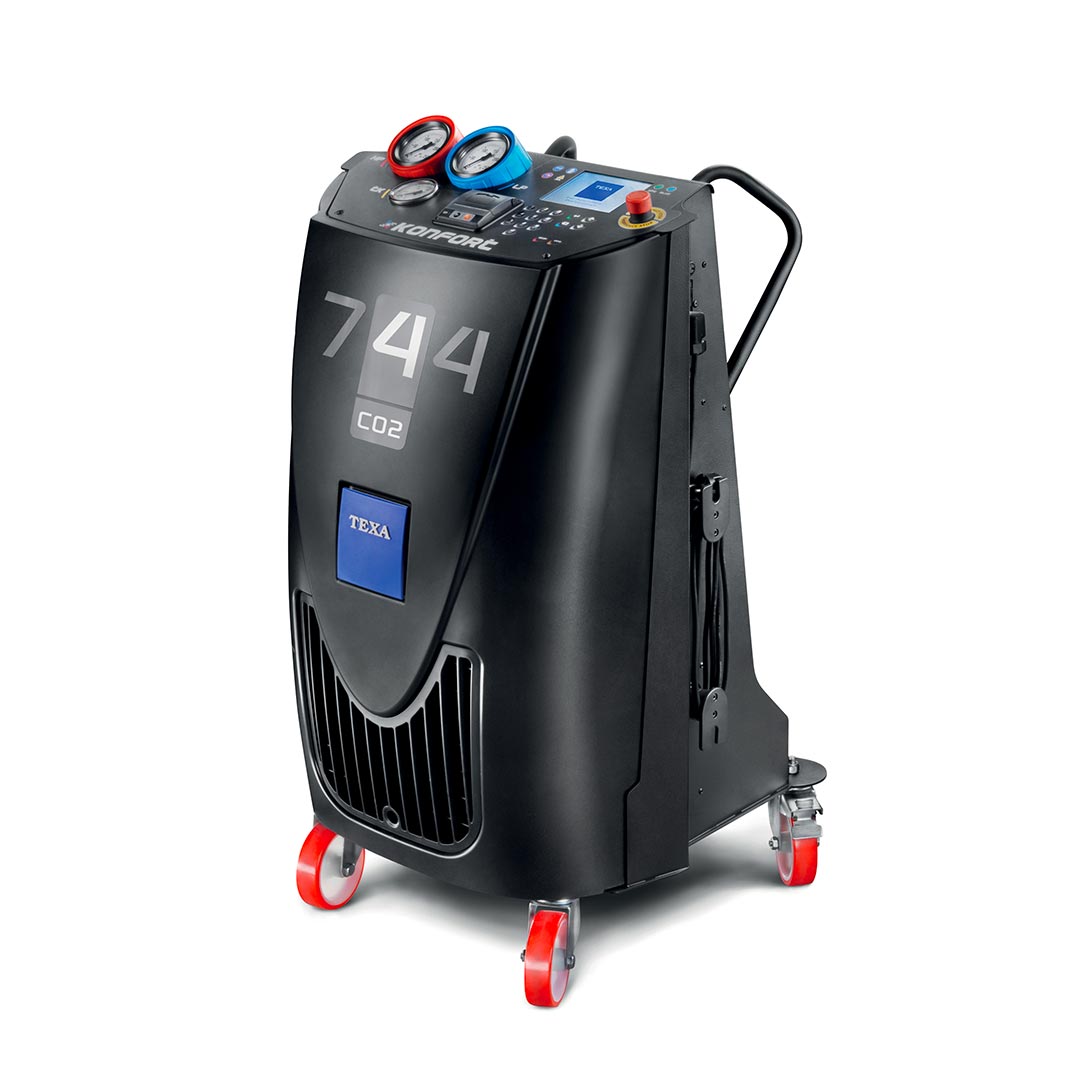 TEXA is universally recognised as one of the undisputed leaders in equipment for garages and vehicle repair shops.
TEXA's product range includes diagnostic tools, exhaust gas analysers and air conditioning system servicing and recharging stations. In particular, TEXA is recommended by many of the most prestigious European vehicle manufacturers.

TEXA's strengths reside in high-tech production processes, robustness and quality finish. The new station therefore conforms to the strictest industry standards governing air conditioning maintenance and recharge systems for the new R744 (CO2) refrigerant.

These new systems are intended to minimise pollution and to reduce the risk of fire in the event of leaks, and are radically different in design from previous generations of recharge station that used R134a and R1234yf refrigerants. In particular, because the new systems are designed to function at high pressures, dedicated recharge stations are needed to work with them.
The KONFORT 744 implements a range of innovative solutions and differs from the other models in the KONFORT Series for the fact that it is designed and made specifically for use with the latest A/C systems that use R744 (CO2) as refrigerant.

Despite its advanced design, however, the KONFORT 744 is just as easy to operate as its more conventional counterparts dedicated to R134a and R1234yf refrigerants.
The station is fully automatic and able to complete the recharge cycle without any assistance from the operator.
It also achieves the highest possible levels of precision. In fact, the quality of its components and the accuracy of its design permit recharging to be completed to a maximum tolerance of only 10 grams (2 grams for oil).

Special attention has also been paid to the system for releasing CO2 into the atmosphere. Release takes place in a controlled manner to ensure the safety of the operator and of the system itself.
The KONFORT 744 also incorporates an accurate system for measuring the concentration of CO2 in the surrounding air, and suspends charging if this approaches a dangerous level.
SPECIFIC SERIES SOLUTIONS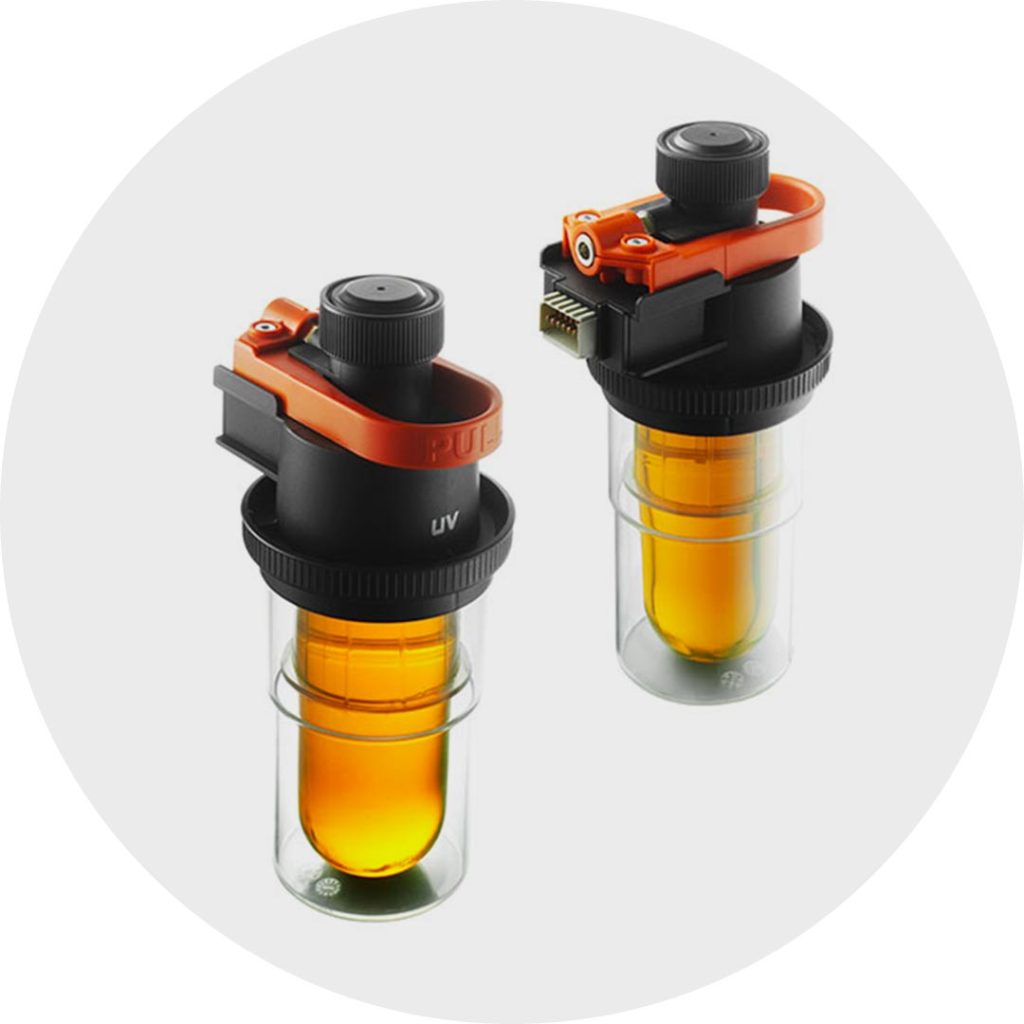 REFILLABLE HERMETICALLY SEALED OIL BOTTLES
Standard oil bottles are not hermetically sealed, they always contain a percentage of air. The water molecules in the air bind with the oil and contaminate it. TEXA's solution was
to create special containers which prevent the oil from becoming contaminated by air and humidity, which have been patented. These special bottles can be re-used thanks to a special system which removes the air from the bottle.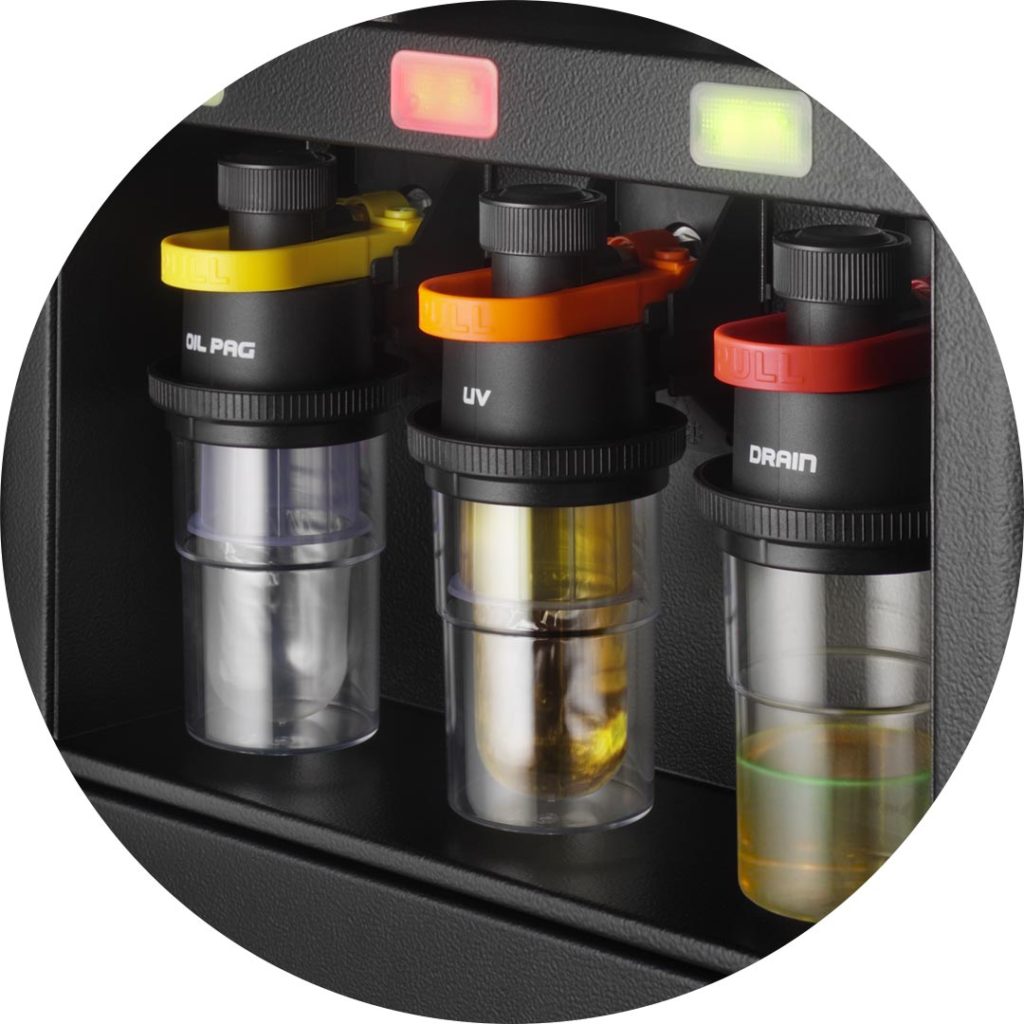 AUTOMATIC LEAK DETECTION MANAGEMENT
The KONFORT 700 range charging stations automatically carry out a double check for possible gas leaks from the tanks. All safety related operations take place automatically in order to eliminate errors.
It is possible to install a very useful thermal printer, to generate at any time an accurate report of all the operations performed.
The operating software conforms to the strictest standards for precision and accuracy.
Thanks to an extensive network of sensors, TEXA software can identify refrigerant types and perform recharging operations with unprecedented precision.
Automatic procedures help operators to service the most sophisticated systems, like those found on the latest hybrid vehicles, for example.

Removable memory (SD cards) can be used with all models to communicate with a Windows PC, to check and certify maintenance operations, and to upgrade software when necessary.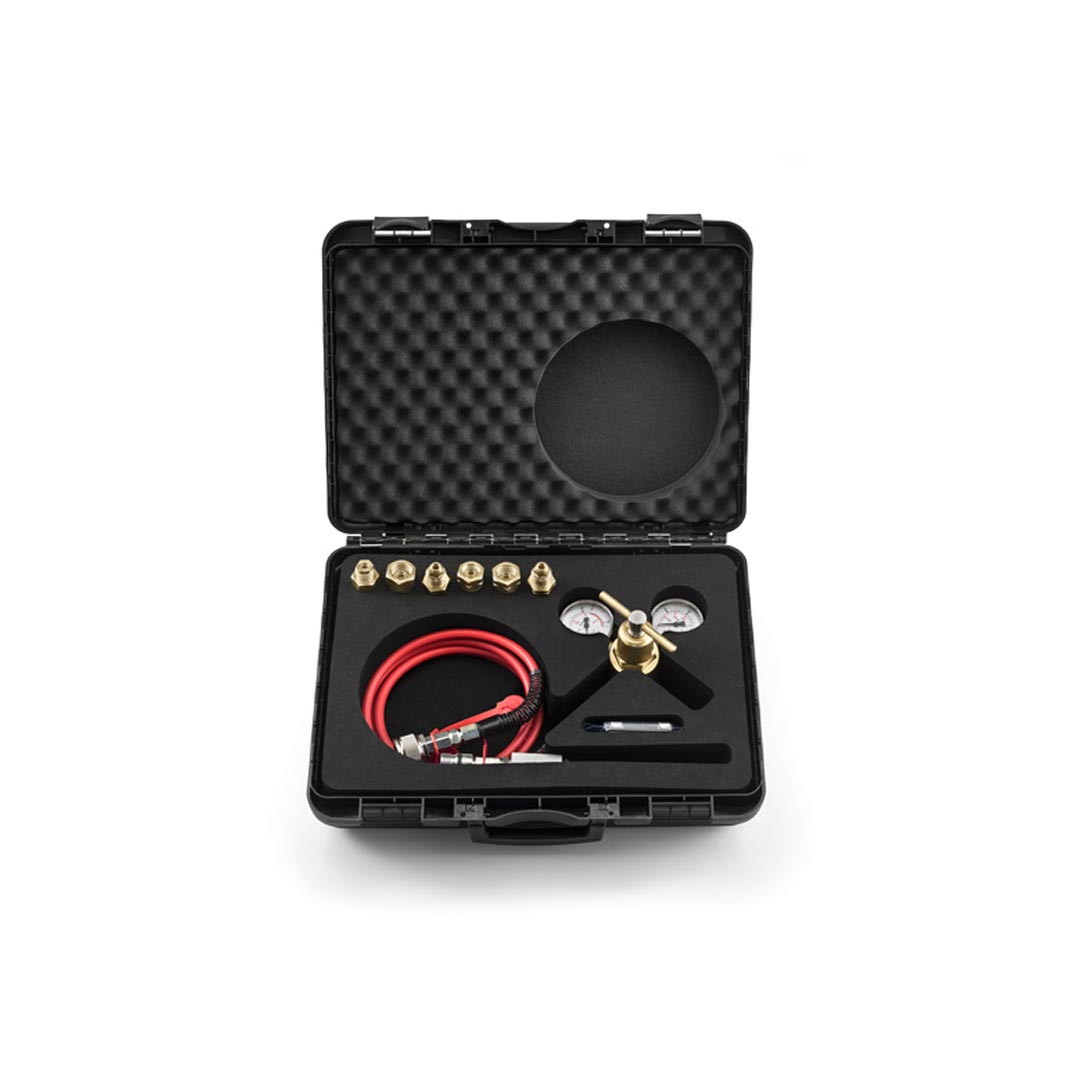 The Forming Gas case, included in the purchase of the Forming Gas cart TTF 700 as part of its instrumentation, it can also be purchased separately to support the KONFORT A/C recharge stations (760R, 760R BUS, 770S, 780R and 744) in the leak detection.
– Dimensions: 470x350x190 mm; Weight: 7 kg
– Set of adapters for the coupling of the Forming Gas tank
– Forming Gas tank pressure reducer: input operating pressure 300 bar max, output 100 bar max
– Connection kit for KONFORT 744 including: Forming Gas quick coupler, 2500-mm flexible hose for high pressure connection
– Connection kit for KONFORT 760R, 760R BUS, 770S and 780R including: 150 mm hose, evacuation valve, safety valve
– Teflon seals
Customers purchasing a KONFORT recharge station enjoy all the benefits of advanced technology and can also rely on TEXA as a professional and dependable partner.

TEXA boasts an extremely efficient, nationwide After Sales Service.
Our Service Partners are highly qualified and continuously updated in the use of TEXA tools and the latest technical assistance methods.
Team and technology at your service
Exclusive services that allow you to make the most of its potentiality and receive continuous support by the TEXA Call Center's team* of specialists.
This way your workshop can always keep up with the latest automotive technologies.
An extra ally for the daily work of vehicle repairers.

* Verify the availability of SERVICER in your own country.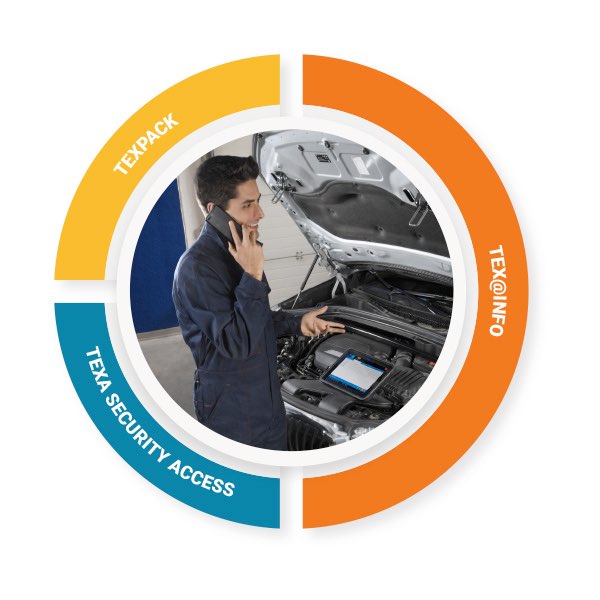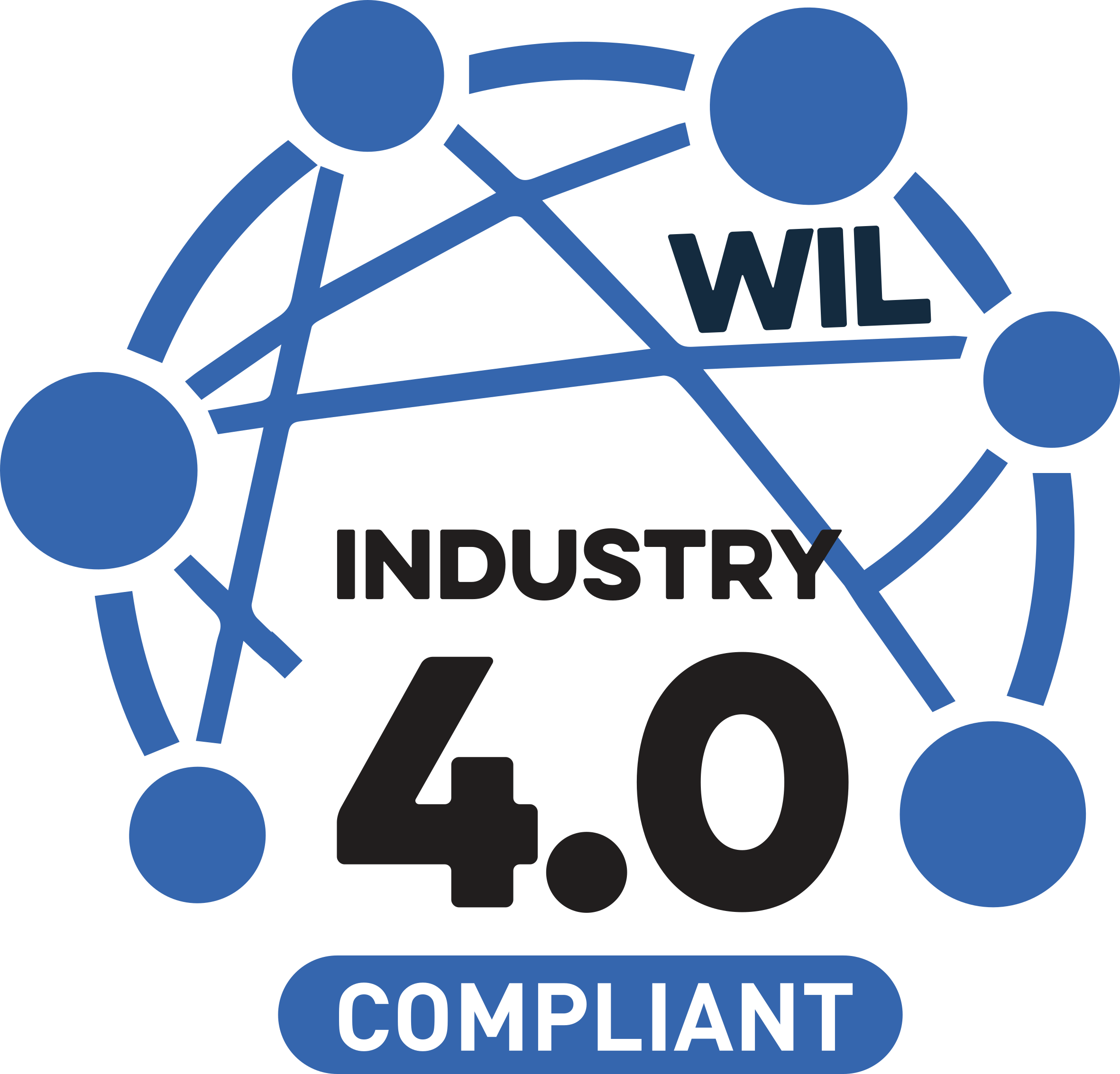 Prodotto da inserire all'interno del sistema per il trattamento dei gas di climatizzazione di autoveicoli KONFORT.
Verificare con il proprio rivenditore TEXA di fiducia le modalità di accesso al Nuovo Piano Industria 4.0.
MAIN CHARACTERISTICS
• Compatible with R744 refrigerant (CO2)
• High visibility TFT colour display
• CL1 pressure gauges
• Double stage vacuum pump
• Hoses 2.5 m
• Charging accuracy +/- 10 g
• Hermetically sealed, anti-contamination oil tanks (patent pending)
• Automatic, high precision oil injection
• Automatic oil tank recognition (patent pending)
• Automatic metering of refrigerant release
• Automatic monitoring of atmospheric CO2 concentration
• Scales locking system
• Thermal printer
• Automatic maintenance service management
• Multi-language software
• Automatic compensation for length of recharging lines
• Automatic maintenance alarm
FUNCTIONALITY
Customized service
My database
OPTIONAL
Leakage detection kit with forming gas
TEXA new Konfort series 700
TEXA KONFORT: total quality production line
High Quality Standards by TEXA