The transportable solution for the calibration of cameras
The first TRUCK transportable solution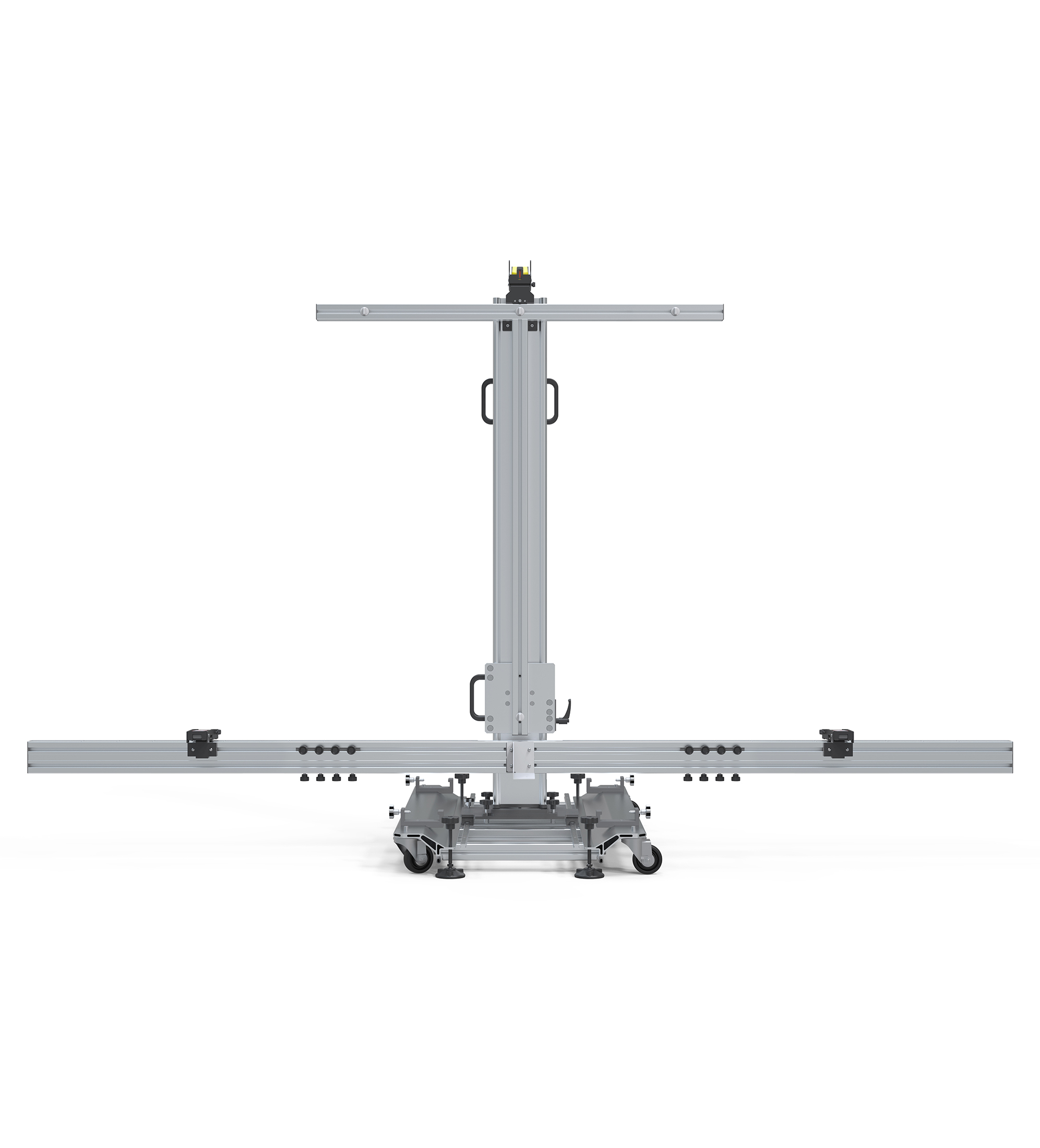 CCS 2 Dynamics is the transportable solution by TEXA for the calibration of cameras on light commercial vehicles and heavy-duty vehicles.
It is compact, stable, and can be easily disassembled and transported in a small-sized van.
The Bluetooth distance measurers, capable of communicating directly with the IDC5 software, guarantee a correct positioning through a guided procedure.
CCS 2 Dynamics is equipped with 4 castor wheels that guarantee a fast positioning, and it can be stabilised thanks to its practical feet. It also can be adjusted horizontally and axially.
Latest generation laser technology
The distance measurers provided by TEXA are the ideal solution to meet the most severe professional and precision criteria requested by workshops worldwide.
ACCESSORY KIT FOR CCS 2 DYNAMICS TRUCK
CAMERA CALIBRATION PANELS
for the TRUCK environment
The importance of ADAS for the safety of people is even clearer when applied to the world of heavy-duty vehicles. In fact, it is essential that trucks comply with certain behaviours when on the road, such as the distance from the preceding vehicle, the speed, how to overtake and therefore changing lanes, the capability of braking safely, etc.
Therefore, even some truck and commercial vehicle makes need appropriate equipment to properly set the multifunction cameras, radars and sensors that control essential systems such as: the Adaptive Cruise Control, the Lane Departure Warning System, the Forward Collision Warning, the Advanced Emergency Braking System.

TEXA offers an adjustment system that includes a measuring bar, panels divided by make – dedicated to cameras and laser devices – that are essential for the correct alignment and calibration of WABCO, TRW and TRW/Knorr radars.

The TRUCK ADAS Kit also includes a set of clamps with laser pointers, the laser needed to adjust the Adaptive Cruise Control.

The TRUCK IDC5 software remains essential as it guides the operator step-by-step even through operations on vehicles that require a dynamic calibration with the on-road adaptation procedure.
Calibration panels and accessories
To calibrate different ADAS systems, TEXA's solution uses specific panels and accessories covering makes and models of many manufacturers.
Check the complete and always up-to-date coverage:
Team and technology at your service
Exclusive services that allow you to make the most of its potentiality and receive continuous support by the TEXA Call Center's team* of specialists.
This way your workshop can always keep up with the latest automotive technologies.
An extra ally for the daily work of vehicle repairers.

* Verify the availability of SERVICER in your own country.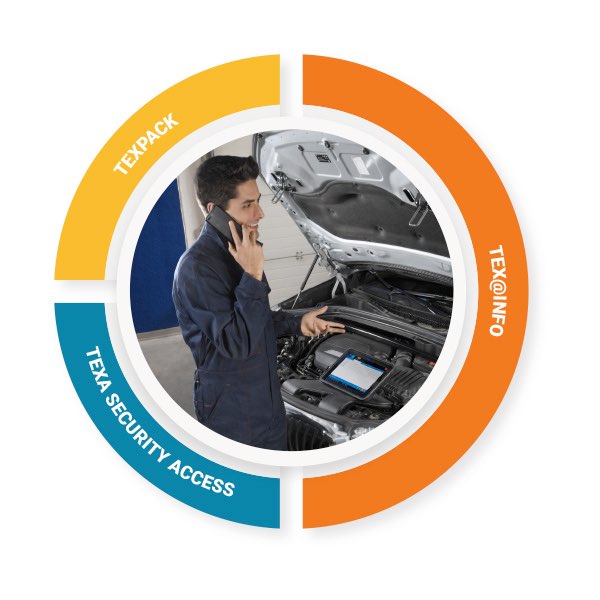 Calibration of front cameras
Height, longitudinal and transverse adjustments
Bluetooth distance measurers

CONNECTIVITY: Bluetooth

MANAGEMENT SOFTWARE AND HARDWARE COMPATIBILITY:
Display units: AXONE NEMO 2 and AXONE NEMO MINI
Interfaces: Navigator NANO S and TXT MULTIHUB

ACCESSORIES: rim clamps