Simple but effective, for all operations involving R1234yf refrigerant
Simple but effective, for all operations involving R1234yf refrigerant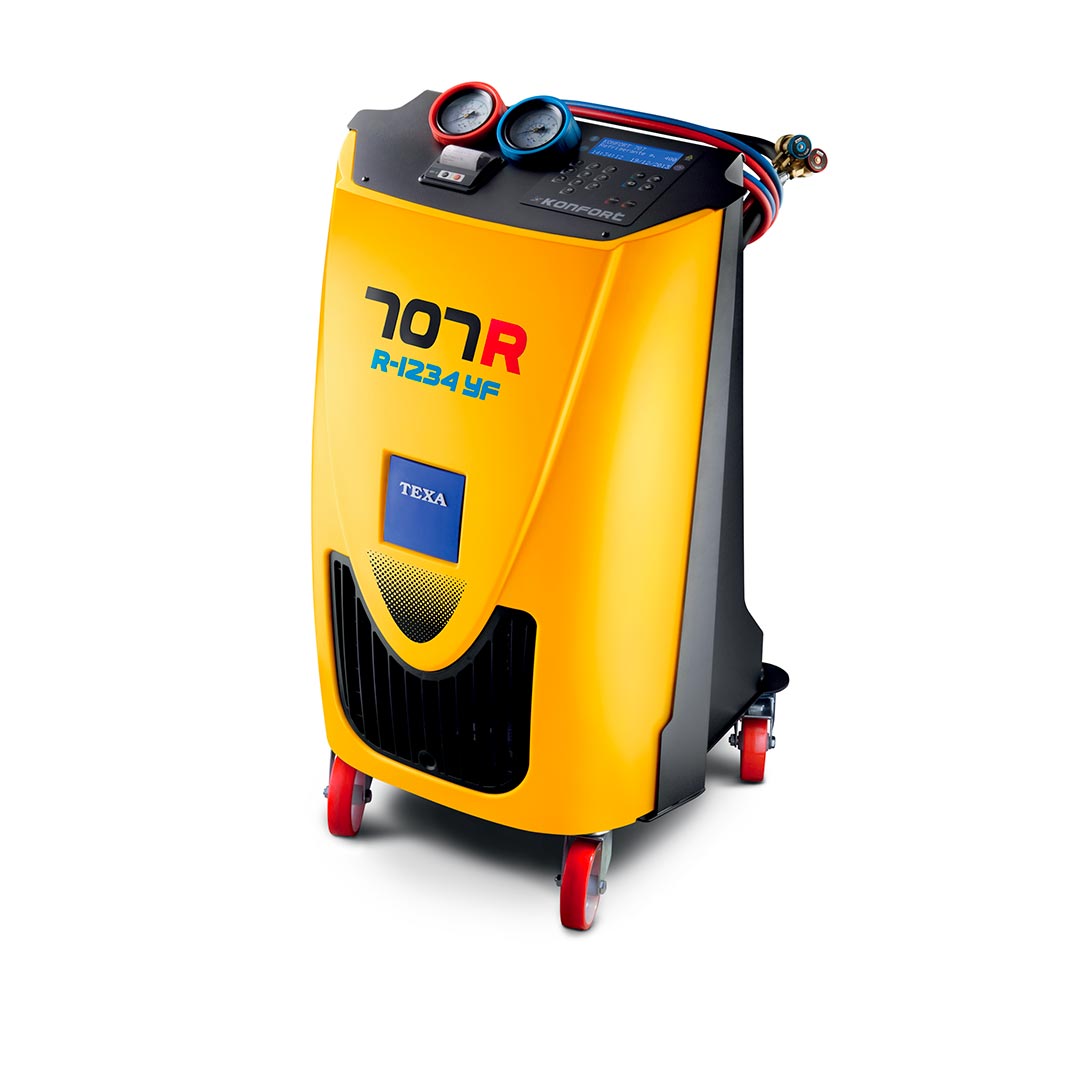 The KONFORT 707R is TEXA's latest recharge and maintenance station for vehicle air conditioning systems. It is designed and made for maximum simplicity and effectiveness in servicing systems filled with the new R1234yf refrigerant, mandatory within the European Community since January 2011 and now increasingly common.
Though basic and easy to use, the KONFORT 707R recharge station boasts extremely advanced design solutions. It is fully automatic in functioning and guarantees excellent efficiency and safety.

This innovative recharge station stands out from the competition for its exceptional characteristics.
It incorporates a Dehydrator Filter that lets you perform up to 300 recharges, a scales locking system to avoid loss of calibration between operations, and an intuitive alphanumeric keyboard that is far easier to use than the classic cursor type interface.
Other important features of the KONFORT 707R are its convenient height and its 4 castoring wheels, designed to let you perform all tasks with ease.
The KONFORT 707R also records the services it performs and can provide details of all past maintenance operations.
SPECIFIC SERIES SOLUTIONS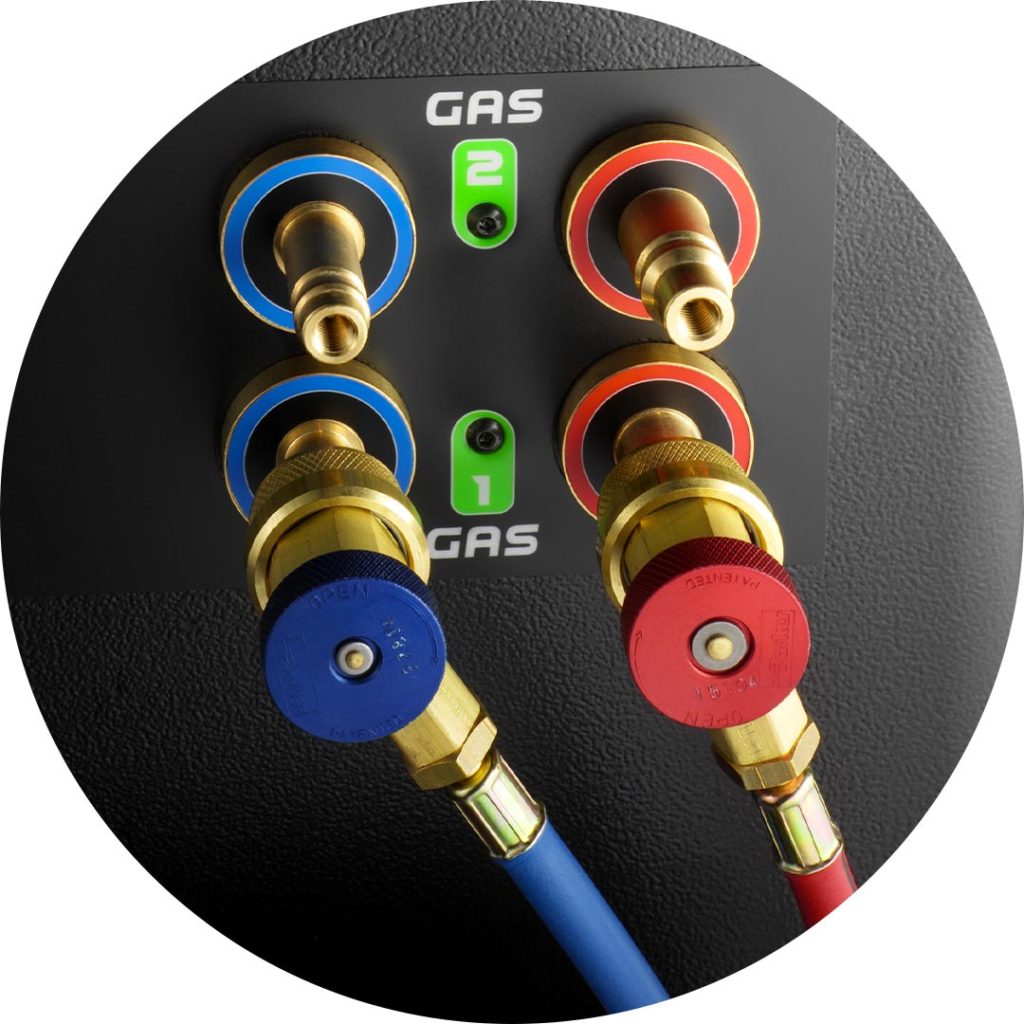 HYDRAULIC SYSTEM FLUSHING
In order to guarantee safety and efficiency, it is important that each type of oil and refrigerant are not cross contaminated. TEXA have therefore developed a special automatic flushing function to clean the internal circuits of the service station.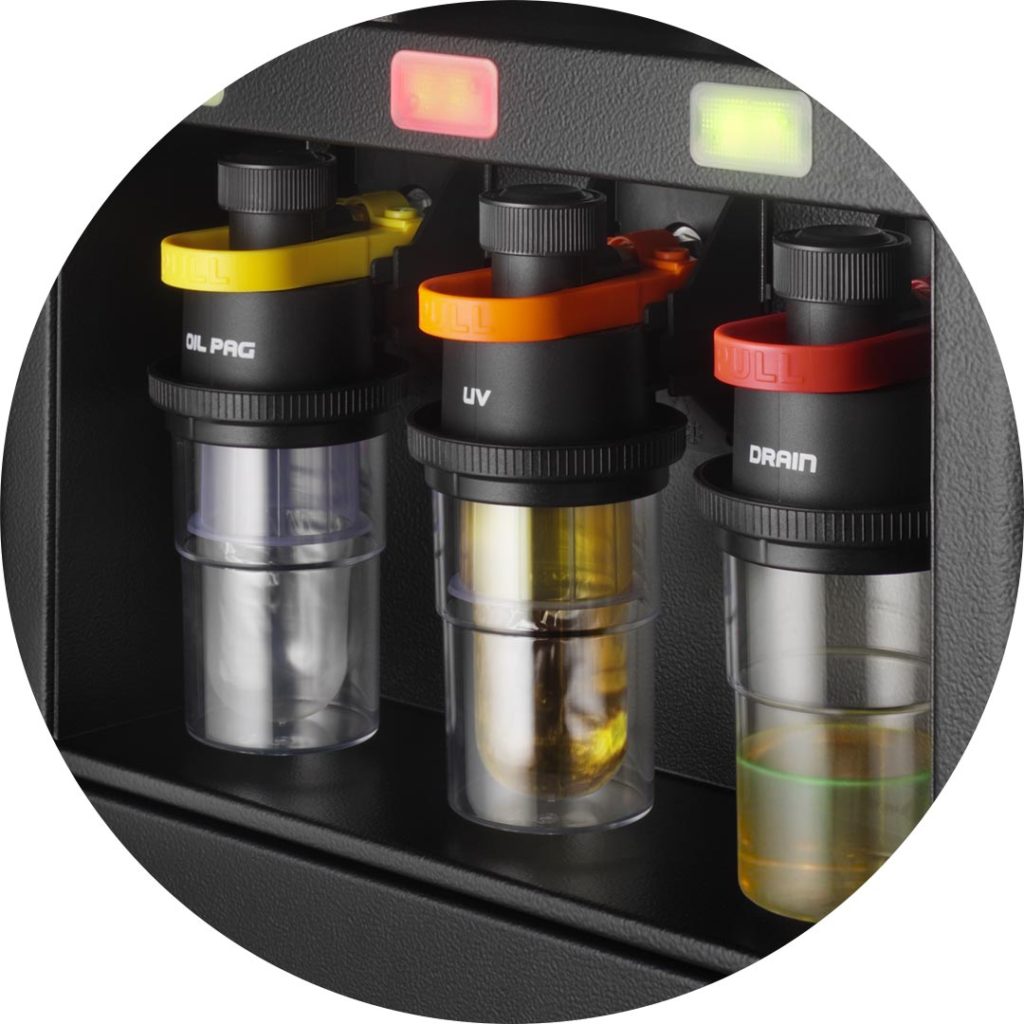 AUTOMATIC LEAK DETECTION MANAGEMENT
The KONFORT 700 range charging stations automatically carry out a double check for possible gas leaks from the tanks. All safety related operations take place automatically in order to eliminate errors.
TEXA operating software conforms to the strictest requirements of accuracy and precision.
Any possible faults or messages are displayed via detailed error messages. TEXA software manages the recovery and recharge processes, in order to guarantee precession that was previously unknown.

In particular, the automatic procedures assist the operator with repairs on highly sophisticated systems, such as those fitted on the new hybrid vehicles. All models have a removable SD card which allows communication with a Windows PC to update vehicle make and model database, check and certify all services and potential software updates.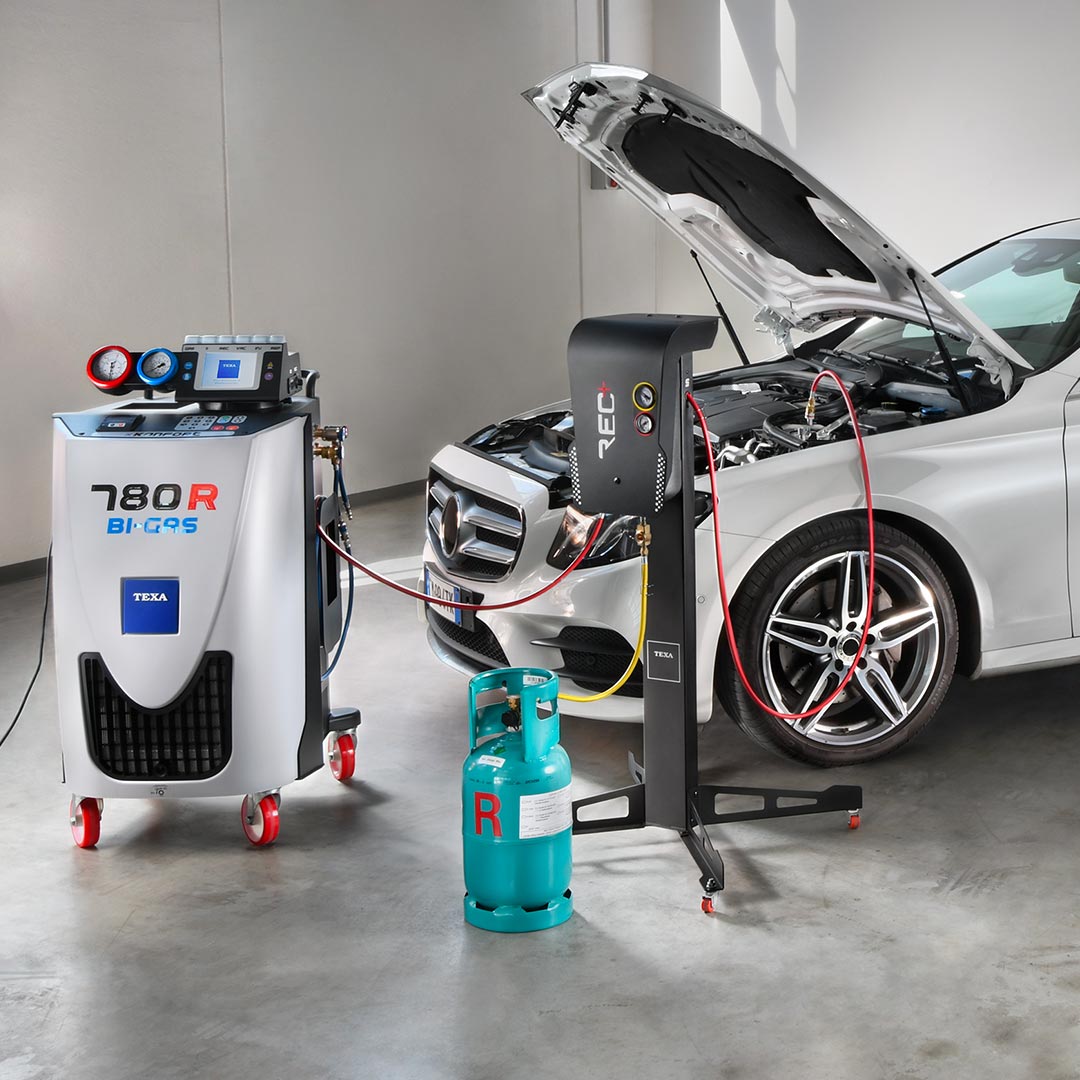 REC+ is TEXA's new, patented solution for recovering contaminated refrigerants from vehicle air conditioning systems.
The device works with the fully automatic recharge stations in the KONFORT range (780 TOUCH, 760 TOUCH, 760 BUS TOUCH, 720 TOUCH, 707R, 760R, 760R BUS and 780R BI-GAS) and guarantees the completely safe recovery of all kinds of refrigerant. REC+ can easily be moved around the workshop, satisfies the technical, performance and safety requirements of leading car makersand permits the recovery of up to 95% of the refrigerant contained in the system. An automatic procedure integrated in the software of KONFORT recharge stations lets you complete all necessary operations easily. At the end of the recovery procedure, you can discharge contaminated refrigerant into a tank for subsequent disposal.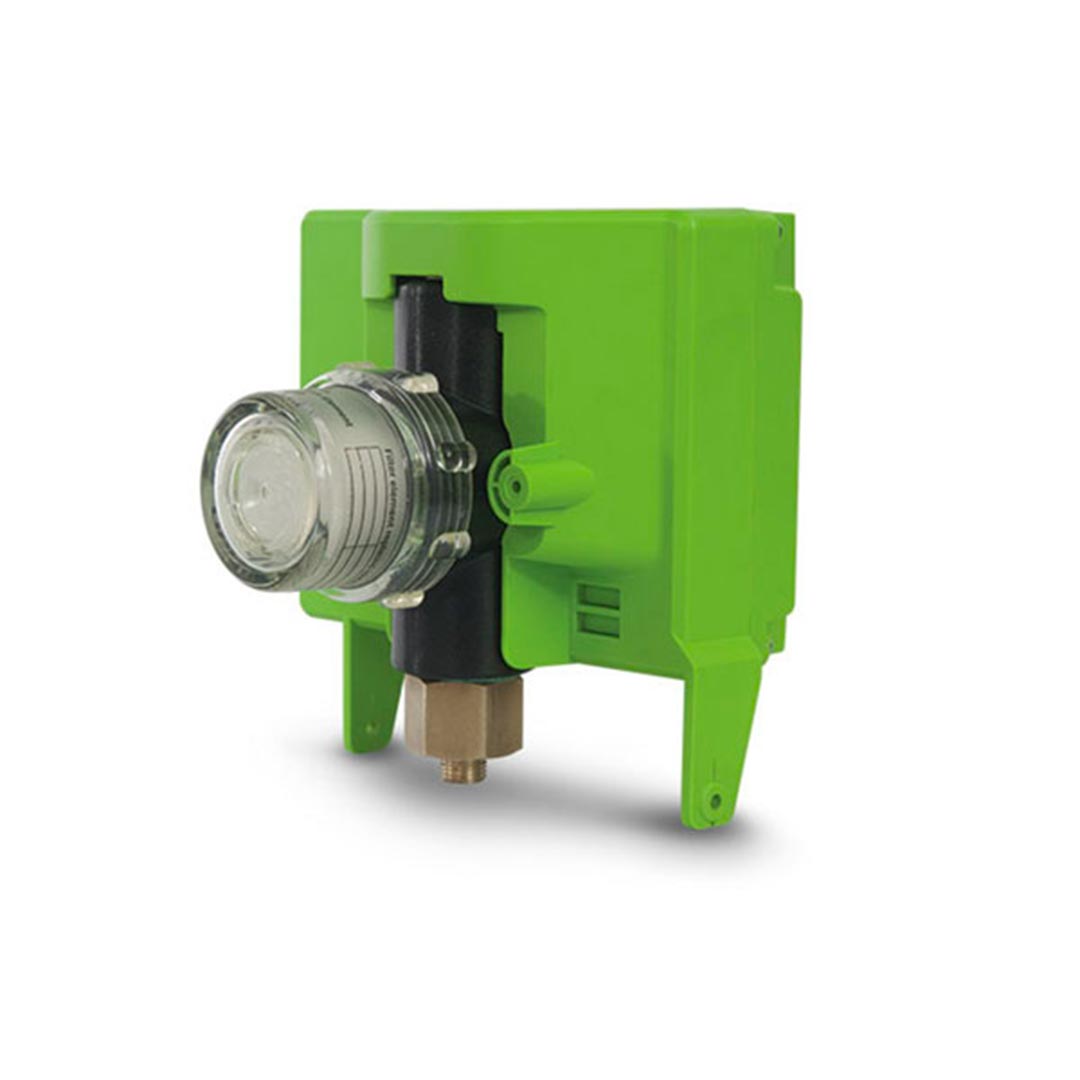 REFRIGERANT IDENTIFIER KIT
A solution which automatically identifies the refrigerant on behalf of the operator when using R134a and R1234yf refrigerants.
This kit ensures that incorrect or contaminated refrigerant is not recovered into the KONFORT service station.
It is possible to install a very useful thermal printer, to generate at any time an accurate report of all the operations performed.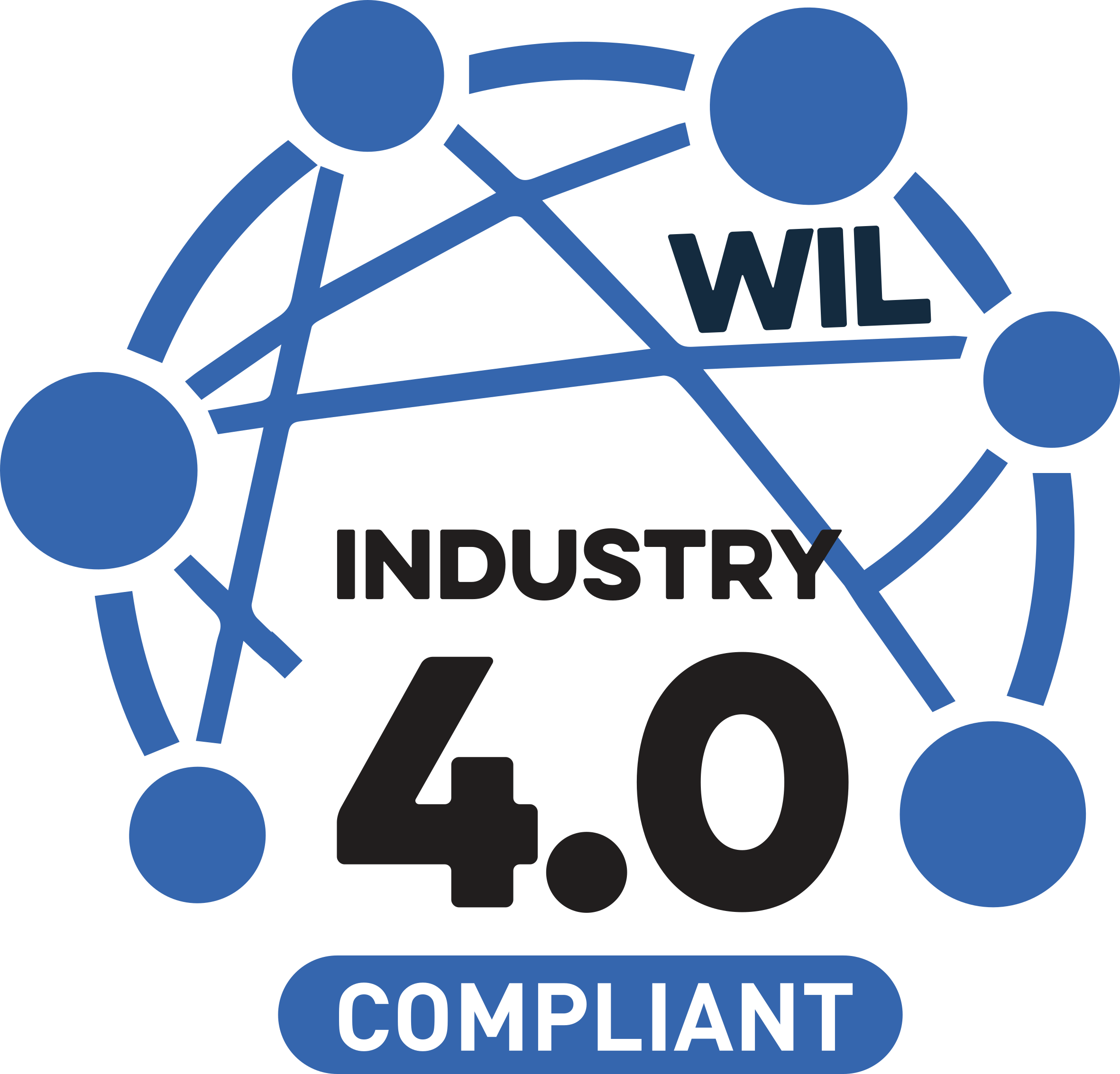 Prodotto da inserire all'interno del sistema per il trattamento dei gas di climatizzazione di autoveicoli KONFORT.
Verificare con il proprio rivenditore TEXA di fiducia le modalità di accesso al Nuovo Piano Industria 4.0.
MAIN CHARACTERISTICS
• Compatible with R1234yf
• High visibility, 4×20 character, blue backlit LCD screen
• DATABASE and service management by SD card
• 10 kg tank
• Single stage vacuum pump
• Charging accuracy +/- 15gr
• High efficiency refrigerant recovery (over 95%)
• Scales locking system
• Automatic oil injection (timed function)
• Automatic maintenance service management
• Multi-language software
• Automatic compensation for length of recharging lines
• Automatic maintenance alarm
FUNCTIONALITY 
Customized service
My database
OPTIONAL
Refrigerant identifier kit
Thermal printer
TEXA new Konfort series 700
TEXA KONFORT: total quality production line
High Quality Standards by TEXA